Home

Puppies

Reserving A Puppy

Guarantees

Paying

FAQ's

Contact Cheryl

Supplies

Foods
My puppies are eating Diamond Naturals Small Breed Puppy Food.
Both are high-scoring puppy foods on dog food evaluation sites.

If you don't plan to use Diamond Brand Naturals foods, I recommend looking for a similar food that is chicken and rice or lamb and rice based, and that you avoid foods with lots of corn. Corn is just a filler, and causes larger, softer stools in most cases.


Antioxidant Supplement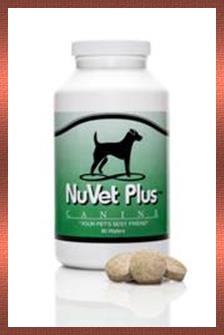 Information about this great supplement coming soon...

Toys
Rope toys

Hard plastic toys (Nylabone, Kong)

Stuffed animals if made for dogs, and don't have squeakers or eyes that can be pulled/chewed off

No squeaky toys (safety hazard)

No rawhide chews (safety hazard)

Bed

Comfort Products
Just to consider...some people consider these helpful in the first couple weeks puppies come home!
Your new puppy will cry off and on for several days "most likely" after leaving his littermates. A new home, new family, and new schedule creates stress, and puppies are confused until they begin to forget their previous environment. To help reduce your puppy's stress, and also your own distress, you might look into these:
A dog bed or soft place designated as a bed, preferably in an appropriately-sized crate (see next section)
Heartbeat-sounding pillow/toy: Petstages Heartbeat Pillow or Comfort Pup Dog Nest or SnugglePuppie, etc. (if these links don't work, search for an item name in a search engine such as Google, MSN, Bing, etc.)

Collar and Leash
I recommend that you not spend a lot of money on your puppy's first collar because he/she will grow out of it quickly. To begin, a simple and inexpensive collar is fine, and within a month or two, you can buy a very special collar. :-)

Bowls

Treats
Positive reinforcement.

Purchase a very small bag of any puppy food other than the one you are using for meals, such as Purina Puppy Chow. Although I don't like this food because of its corn content, it is nutritionally balanced and is healthier for use as treats than most dog treats. As with all treats, limit the quantity to avoid obesity.

Home

Puppies

Reserving A Puppy

Guarantees

Paying

FAQ's

Contact Cheryl
Cheryl Walston
Bedford, IA 50833
712-621-4464
E-mail Cheryl
Please include your phone # in e-mails.
Web site modified and hosted by CR Equine Sites